Vertical Dance Workshop - August 10 and 11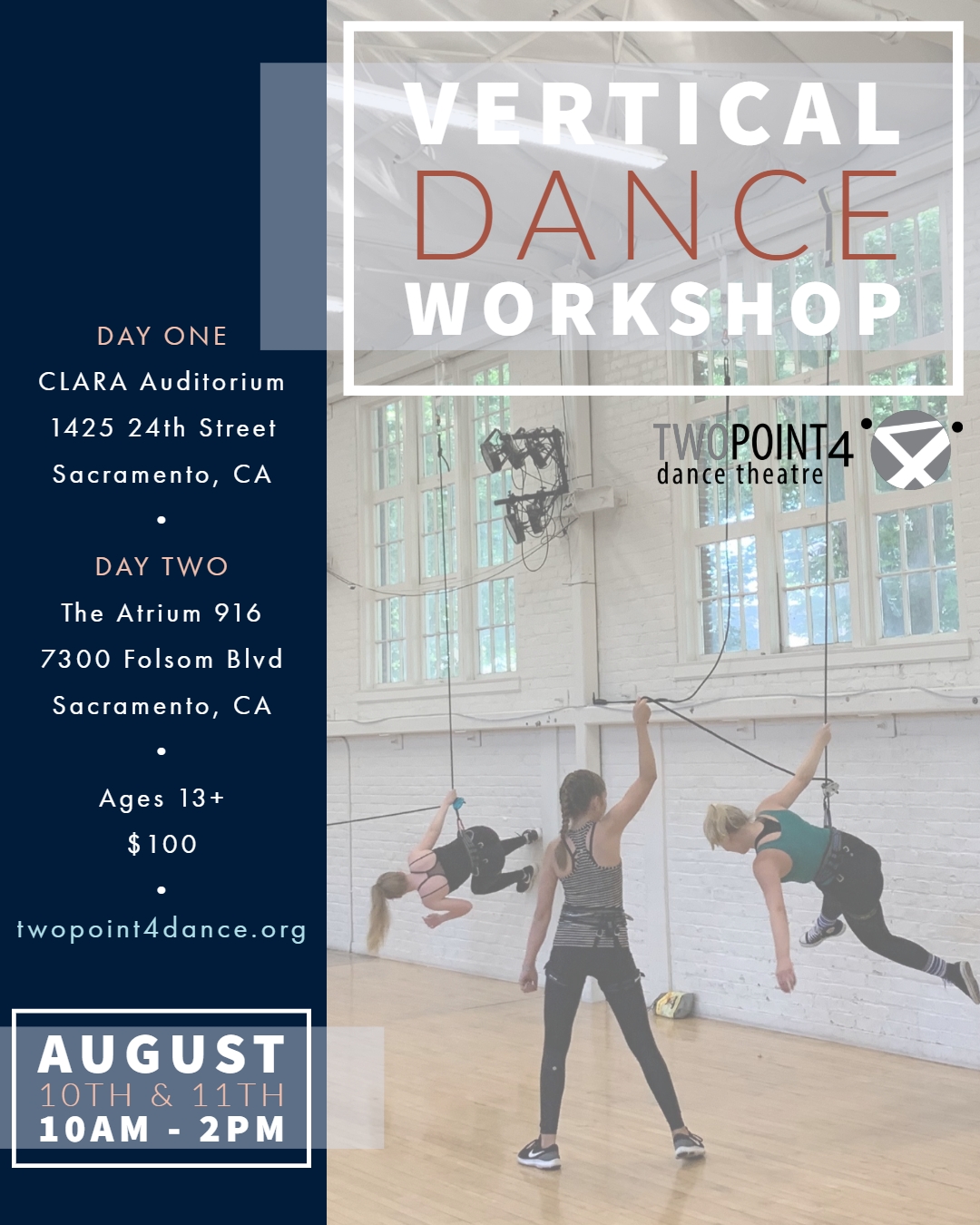 Vertical Dance Workshop - August 10 and 11
Come join TwoPoint4 for a two-day workshop in the vertical studio at Clara Auditorium and off our almost 3 story wall at the Atrium 916. Learn safety procedures, low flying, and vertical dance as you are able to swing, fly, and dance in the air.
What is Vertical Dance? Vertical dance is taking a rope and rock climbing harness anchored to a structure and performing in the vertical space of a building or off a wall.
Ages - 13+
LIMITED HARNESSES AVAILABLE
August 10
Clara Auditorium
10-2pm
August 11
Atrium 916
10-2pm
If you have any questions, please email us at twopoint4dance@gmail.com.